'Rona (Warrior Princess)' Rebel Wilson Stuns Fans in Black Leotard
So in case, you haven't heard 2020 has been a massive one for Aussie actress Rebel Wilson who has lost an incredible 20 kgs!
Wilson has been leaving fans speechless with each post she makes on her social media platforms, showing off her shrinking frame.
And she has possibly outdone herself with her Halloween costume, dressing as RONA (Warrior Princess).
The 40-year-old's warrior outfit included a black leotard with a midriff cutout and a pewter accent across her bust. Wilson topped off the outfit with a black cape and a pair of hot pink metallic boots!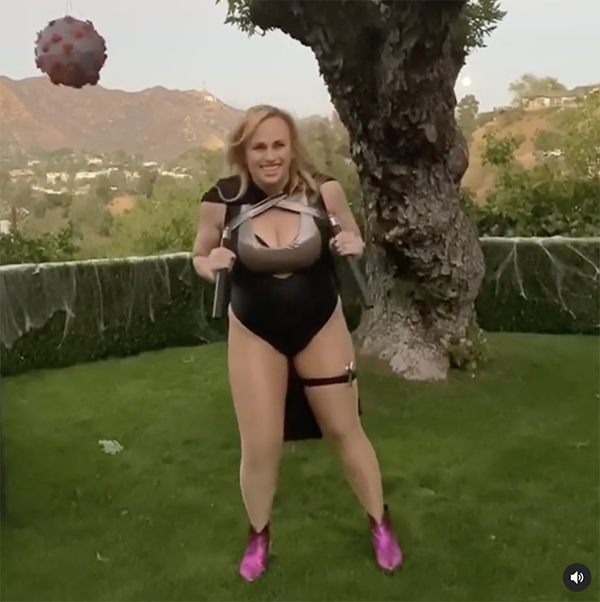 Image Credit @rebelwilson Instagram
Flaunting her new physique as the "coronavirus killer", Wilson armed herself with a small toy sword and nunchucks.
In an Instagram post, Wilson can be seen performing a very skilled nunchuck routine. Check it out below!
Wilson attended a Halloween Party in Los Angeles on Saturday with billionaire heir boyfriend Jacob Busch.