Kanye West Concedes Defeat in 2020 Election, Yes He Was a Candidate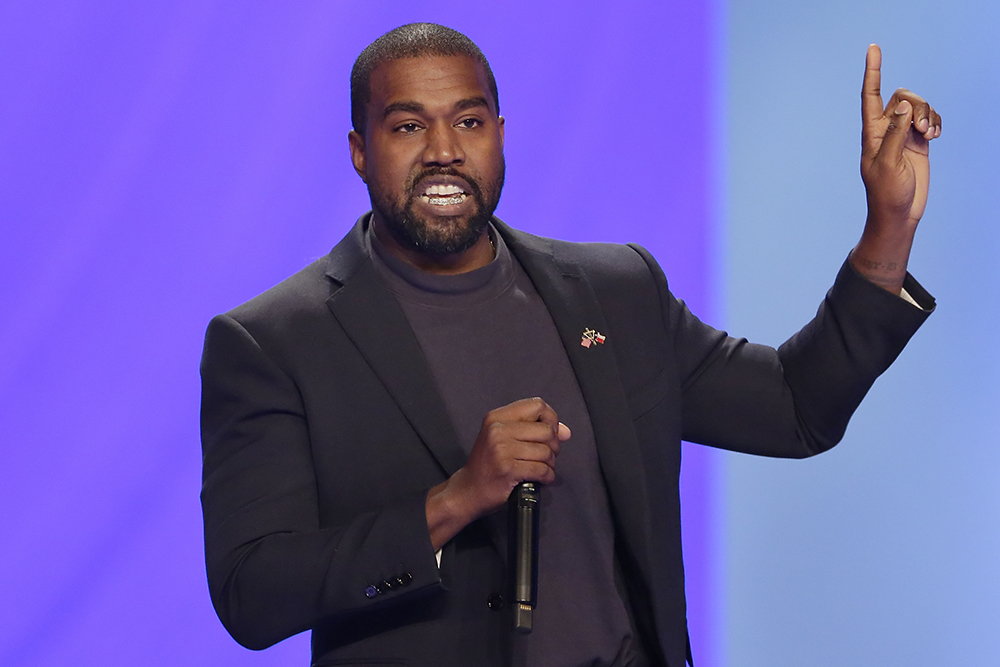 So in case, you didn't realise the US Election is currently underway with Joe Biden and Donald Trump the main contenders in the race for President.
However, there was another candidate vying for the top spot in the Oval Office, the man himself, Kanye West.
I VOTED 🇺🇸 pic.twitter.com/hlgIJUST4x

— ye (@kanyewest) November 3, 2020
Spoiler Alert: West is not in the running to win the two-horse race, and the thought of him even putting himself forward as a candidate is almost laughable (but then again Donald Trump of Celebrity Apprentice fame was elected four years ago).
With the majority of the seats already called, we thought we would check-in and see just how Kanye West has done in the 2020 US Election. How many votes has he managed to poll so far?
Well, the answer might actually surprise you, the 43-year-old has received approximately 60,000 votes across the 12 states where he was an option on the ballot.
According to US Weekly, his highest tally was in the state of Tennessee with 10,188 votes. And while it was the highest amount of votes he scored in one state, it only equated to 0.3% of the total votes in the state.
Other numbers recorded include 3,631 votes in Idaho, 4,344 in Utah and 5,590 in Oklahoma.
Well and truly out of the race on Tuesday, November 3 (US Time) Kanye West conceded posting to Twitter, "WELP" which was later deleted and a new post appearing that read "KANYE 2024".
KANYE 2024 pic.twitter.com/Zm2pKcn12t

— ye (@kanyewest) November 4, 2020
Kanye West announced his decision to run for President back in July, posting to social media "I am running for president of the United States! #2020VISION."
We must now realize the promise of America by trusting God, unifying our vision and building our future. I am running for president of the United States 🇺🇸! #2020VISION

— ye (@kanyewest) July 5, 2020
Image Credit AP Photo/Michael Wyke, File