SAS Instructor Ant Middleton and Rebel Wilson Joining Forces for New Show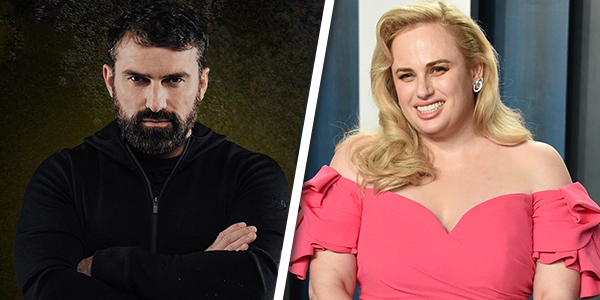 Aussie actress Rebel Wilson teased earlier this week that she would be collaborating with the former Royal Marines Commando and SAS Australia Instructor Anthony (Ant) Middleton. And now we finally know what the pair are up to!
According to The Sun, Rebel and Ant will join forces on a journey of discovery across Mexico, for the second instalment for his series Straight Talking.
Set to premiere in 2021, the show will see the pair travel across Mexico in a 4x4 dune buggy with only their personal belongings.
Rebel teased the collaboration on Instagram earlier this week, posting a photo of herself standing atop the dune buggy alongside the caption "Let's do this!".
Rebel joining the show feels like a fitting move from the 40-year-old to cap off her "year of health" which has seen her shed an amazing 18kg this year.
Director of Sky Arts and Entertainment at Sky, Phil Edgar-Jones said: "Ant's finely honed skills in interrogation and strategic questioning along with his open and friendly nature will help him get to know the real Rebel Wilson, amidst the incredible backdrop of remote Mexico."
We are taking this as nothing is off-limits for the actress and we are almost certain it means we will be hearing from the star about her life in the public eye and of course her weight loss while completing tasks with Ant.
Image Credit @SASAust7 Facebook and Evan Agostini/Invision/AP