Do you have a tattoo that is "overdone"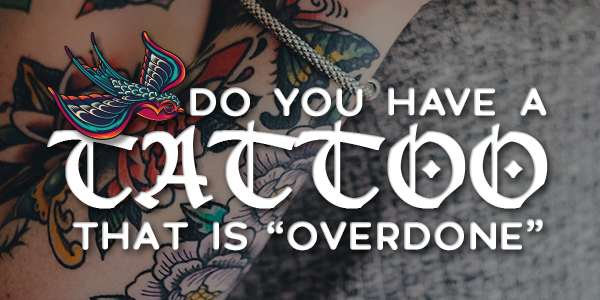 Tattoos are a common addition for a large majority of young people and while they are undoubtedly compared to unique self-expressionism there is, unfortunately, a lot of repetition when it comes to design.
One "Ask Reddit" user recently posed the question "tattoo artists, what pieces are you tired of doing", the responses were varied however there were some common answers. Which included: roses, infinity symbols, feathers, anchors and more.
After reading numerous answers we did some research to bring you the Top 10 most overdone tattoos.
Does your tattoo make the list?
Anchor
Clocks
Coordinates
Deathly Hallows Symbol
Dreamcatcher
Infinity Symbol
Koi Fish
Roses
Sugar Skulls
Swallows