Three Sizzling New Shapes Flavours Are Coming! Including Triple Cheese Toastie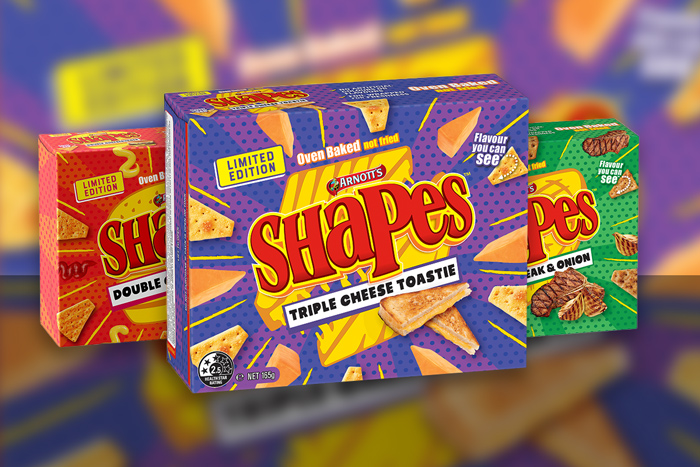 Give your frying pan a break… Shapes are releasing three sizzling new flavours just in time for summer!
We got Chicken Parmi flavoured Shapes at the start of the year and now we're getting a few more, including 'Triple Cheese Toastie', 'Sizzling Steak and Onion', and 'Double Cheeseburger'.
Shannon Wright, Arnott's Marketing Manager, Savoury says about the new flavours:
"We know Aussies love Shapes and are all about the flavour hit which is why we are constantly trialling new and exciting flavours that leave fans wanting more.
Arnott's explains the flavour notes below.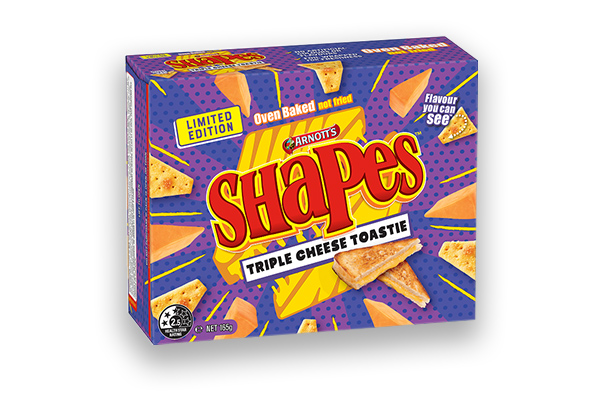 Triple Cheese Toastie: The Triple Cheese Toastie Shapes combines the perfect blend of three types of cheeses, including cheddar, mozzarella and parmesan. The flavour begins with melted butter and mild cheddar notes, followed by a salty parmesan flavour with a slight toasted cheese taste.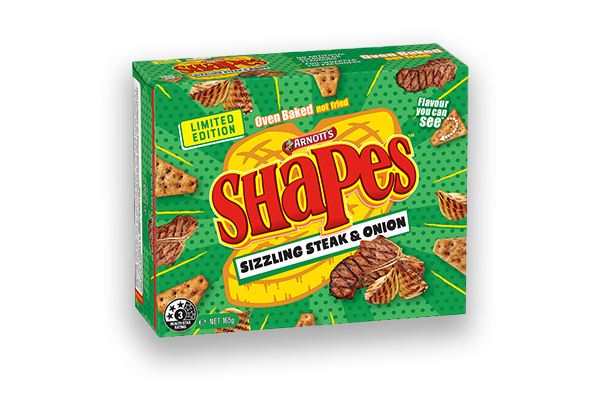 Sizzling Steak and Onion: The Sizzling Steak and Onion Shapes flavour includes a balance of salty steak and smokiness, followed by a subtle sweetness of caramelised onion.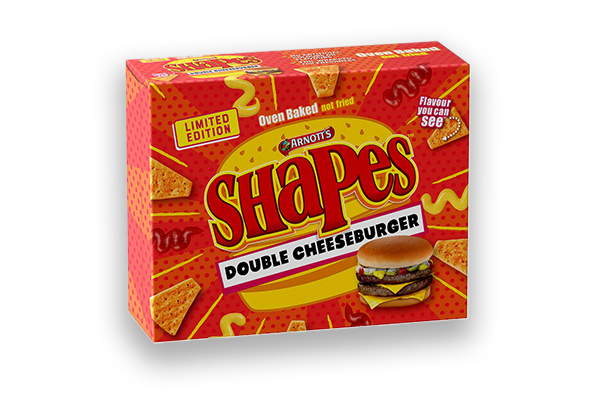 Double Cheeseburger: The Double Cheeseburger Shapes includes flavour notes of creamy melted cheese and grilled beef, combined with onion, bread, and mustard sauce.
Designed to satisfy those afternoon cravings, the new Arnott's Shapes flavours will retail for $3.20 across retailers nationwide from early January 2021. You will have to shop around for the flavours, however, with the Triple Cheese Toast available at national retailers, the Sizzling Steak and Onion exclusive to Woolworths and the Double Cheeseburger exclusive to Coles and independent grocery stores.
What's your favourite flavour out of the three? Let us know below!
Images: Supplied