Incredible drone footage over an active volcano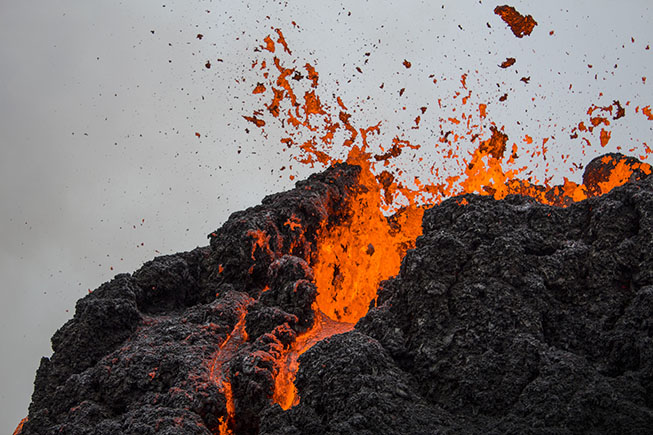 Lava flows from an eruption of a volcano on the Reykjanes Peninsula in southwestern Iceland on Saturday, March 20, 2021. (AP Photo/Marco Di Marco)
A guy with a drone has captured incredible footage flying dangerously close over an erupting volcano in Iceland.
The Fagradalsfjall volcano near Iceland's capital Reykjavik has been spewing an impressive amount of lava since March 21st and adding an eerie red glow to the night sky.
The 30 second clip by local Bjorn Steinbekk hovers super close to the the curves of the lava flow - it's almost like you're on a rollercoaster. Scary but beautiful!
It's the first eruption of this volcano in about 800 years so it's pretty exciting for locals. They knew it was about to erupt, so thankfully no-one has been hurt, and the volcano only oozes lava rather than erupting messy ash in the air.