Calls For 'Golden Gaytime' to be renamed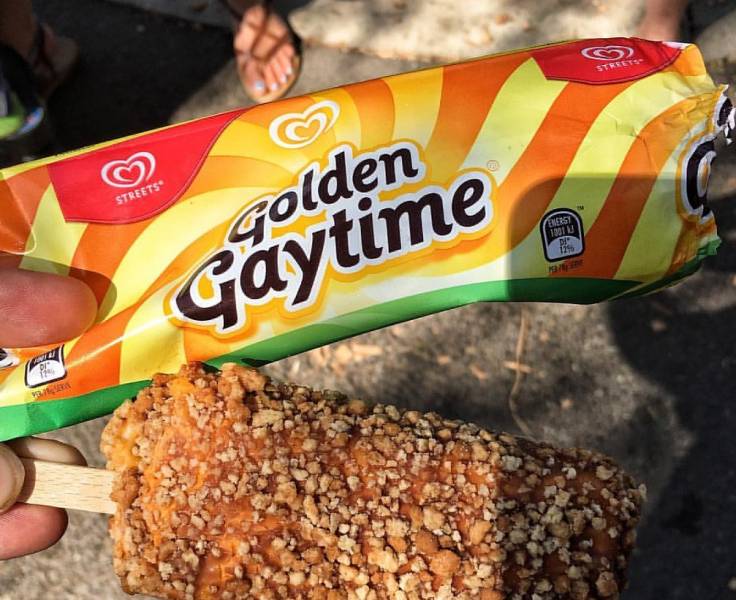 A Melbourne man, known as Brian Mc, is petitioning to have "Golden Gaytime" re-named with concerns that the name is 'offensive' and 'outdated' to Australia's LGBTQ+ community.
In the petition, Brian states "Gay's meaning primarily is related to sexuality.
As a Gay man I have needed to fight to be myself, overcoming many things in my life, I am a proud Gay man."
"As a part of the LGBTQIA+ community, I believe my sexual identity is owned by me, not a brand and that the outdated meaning no longer applies.
Nup, there is absolutely no reason to change the name of Golden Gaytime given it's entirely inoffensive. This isn't a Coon cheese situation. @streetsicecream and @unilever need to not pander to this nonsense: https://t.co/UsfLQWeCEl @newscomauHQ

— Benedict Brook (@BenedictBrook) March 24, 2021
Within the last 12 months, Redskins became Red Ripper, Chicos became Cheekies and Coon Cheese was renamed Cheer Cheese. Is the number up for Golden Gaytimes too?


Image Credit: Lachlan Hardy via Flickr