The Title of the World's Sexiest Bald Man Goes to Prince William, the Duke of Cambridge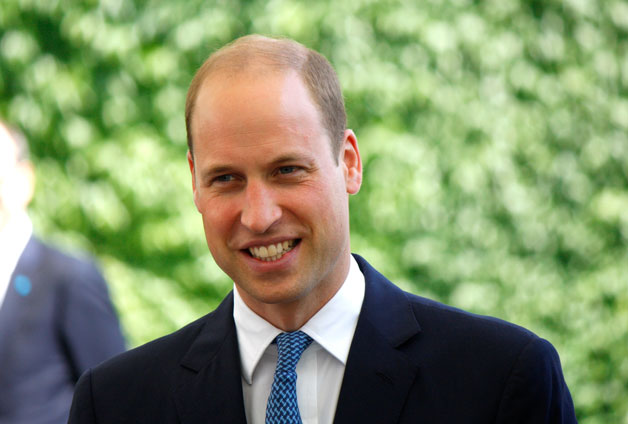 A list of the world's sexiest bald men has been revealed and Prince William has topped the list, becoming the World's Sexiest Bald Man.
The 38-year-old Royal beat out other public figures including Jason Statham, Michael Jordan and Dwayne the Rock Johnson.
The study conducted by cosmetic specialists Longevita, was done by analysing how many times each celebrity was searched on Google with the term 'sexy.'
Prince William, Duke of Cambridge took out the top spot with an impressive 17.6 million searches, beating former professional boxer Mike Tyson who came in second with 8.8 million searches.
The world's sexiest bald man, ladies and gentlemen (he already was for us!) 😎😎 the best part of this is that our Duke doesn't care about his lack of hair.. it doesn't define him at all! He is a handsome man, inside and out and he'll be a great King when his time comes ❤️❤️❤️❤️ pic.twitter.com/qGy1DkgHDq

— The Cambridges (@loveforcambridg) March 27, 2021
The rest of the top ten in order were Jason Statham, Pitbull, Michael Jordan, Floyd Mayweather, John Travolta, Bruce Willis, Dwayne Johnson, and Vin Diesel.
An honourable mention goes to the 11th place position, Russian President Vladimir Putin with 2.2 million searches.
Dwayne the Rock Johnson took to social media to demand a recount, captioning #demandingrecount and saying "How in the cinnamon toast f*ck does this happen - when Larry David clearly has a pulse?!?!"
How in the cinnamon toast f*ck does this happen - when Larry David clearly has a pulse?!?!#demandingrecount ☑️😊 https://t.co/ztO6ND4vk9

— Dwayne Johnson (@TheRock) March 27, 2021
Larry David would like a word https://t.co/Cxth9xqLw5 pic.twitter.com/ALRA6QFaRg

— Wu-Tang Is For The Children (@WUTangKids) March 27, 2021
The World's Top Ten Sexiest Bald Men (According to Google)
1. Prince William - 17.6m
2. Mike Tyson - 8.8m
3. Jason Statham - 7.4m
4. Pitbull - 5.4m
5. Michael Jordan - 5.3m
6. Floyd Mayweather - 4.3m
7. John Travolta - 3.8m
8. Bruce Willis - 3.3m
9. Dwayne Johnson AKA The Rock
10. Vin Diesel - 2.3m
Image credit: (360b / Shutterstock.com)