Venomous Snake Found in a Bag of Lettuce!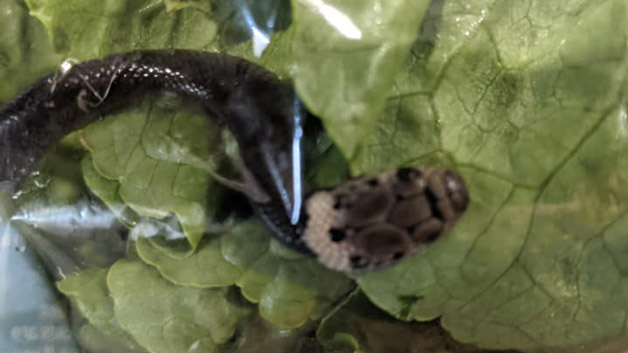 Check your packaged lettuce carefully! A Sydney mother has shared a shocking discovery of a LIVE pale-headed snake found in a packet of baby cos lettuce.
Lesley Kuhn shared on Facebook that her son Alex found a baby pale-headed snake in his packaged baby cos lettuce from ALDI.
Kuhn explains that after the scary encounter, her son contacted WIRES (Wildlife Information, Rescue and Education Service) and someone came to collect it.
It is unknown how the snake got into the package but an ALDI spokesperson said they are working closely with their produce supplier to investigate further.
An ALDI spokesperson said about the incident:
"We've worked with the customer and the team at WIRES to identify the snake's natural habitat, which is certainly not an ALDI store."
"We thank WIRES for their support on this. We are working closely with our produce supplier to investigate how this incident could have possibly occurred."
The pale-headed snake is known to be venomous and can grow up to 90cm in length. Although there haven't been any recorded deaths from the species, a bite from the snake can cause unpleasant symptoms including severe headaches, blurred vision, pain, and bleeding.
Image Credit: (Lesley Kuhn / Facebook)