Big Bird Missing! Sesame Street Costume Stolen From Circus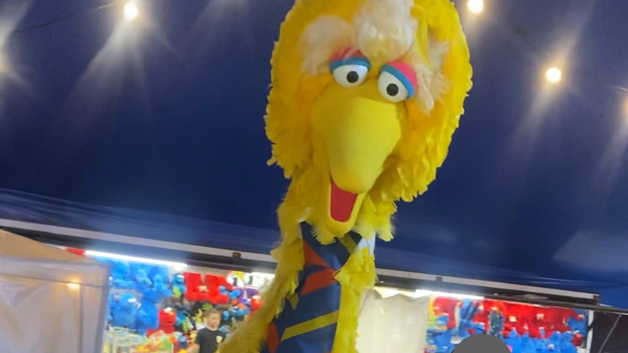 Big Bird has been stolen from a circus in Adelaide, with police on the lookout for the costume which is reportedly worth $160,000.
The 213cm Sesame Street costume was taken between 4:30 pm Sunday 18th and 9:30 am Monday 19th of April at Bonython Park / Tulya Wardli in Adelaide and police are currently investigating.
Keith Brown, director of the Sesame Street Circus Spectacular talked to ABC and said that bolt cutters had most likely been used to steal the costume from where it was stored. Feathers have been seen nearby down the road and because there are a lot of cameras around the area, they are hoping something may have been captured.
Explaining that the show comes from New York, Brown told ABC Radio: "We all live on-site, it's a travelling touring show. It's the first time Sesame Street has joined the circus — we have to remember this is an international circus show."
The Sesame Street Circus Spectacular Facebook page announced that Big Bird wouldn't be joining them on their shows until further notice, but the show will continue without the character.
South Australia Police took to Twitter to say:
Sunny Days no more - Big Bird stolen! if you have seen Big Bird call @crime_sa on 1800 333 000. If you know the whereabouts of the costume call 131444 immediately https://t.co/R4E7vt0E54 pic.twitter.com/IPgyeg9R0M

— South Australia Police (@SAPoliceNews) April 19, 2021
South Australia Police said 'anyone who has information about the theft is asked to contact Crime Stoppers on 1800 333 000 or report online at www.crimestopperssa.com.au – you can remain anonymous. If you know the whereabouts of the costume please call the police assistance line immediately on 131444'.
Image credit: South Australia Police