Cute Video of Grace Powell in Wildlife Warrior Mode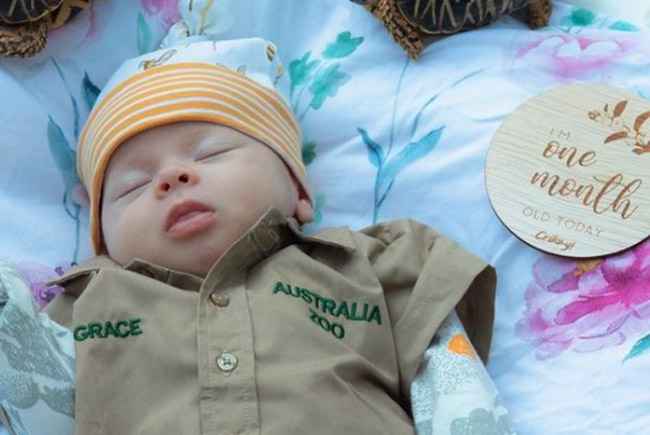 It's already been a month since Bindi and Chandler welcomed daughter Grace Warrior Irwin Powell to the world, and they marked the occasion by posting a super cute photo and video of Grace on their Instagrams.
In the video posted by Chandler, Grace is wearing her first pair of khakis while meeting the tortoises at Australia Zoo, very much living up to her Wildlife Warrior name.
Bindi also posted several photos of Grace, writing: "We're so proud of our Wildlife Warrior princess. I know our darling girl is going to grow up caring for Mother Earth and all her animals."
Just a few days earlier, Bindi posted her gratitude of Chandler for being "this incredible man that I get to call my husband". Her photo of Chandler looking tenderly at Grace was super adorable:
"Grace and I are beyond blessed to have him in our lives. His strength, love and kindness are the greatest gifts in the world. ❤️ " she wrote.
And now the family is four, with their King Charles Cavalier the new big sister for Grace.
Photo: Instagram/bindisueirwin