Judge Judy Reveals What She Said to Get $60 Million Each Season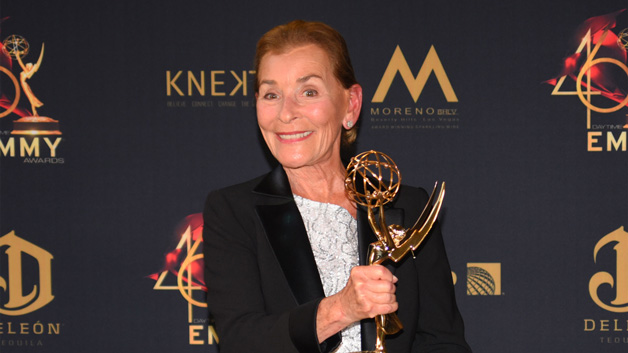 Judge Judy Sheindlin has revealed how she negotiated her massive $60 million salary for each season of Judge Judy, revealing what she said to producers to receive the impressive paycheque.
In an interview with The Hollywood Reporter, she compared herself to I Love Lucy's Lucille Ball and said: "The People's Court, they've had several judges. The Tonight Show has had several hosts. But I Love Lucy only had one Lucille Ball."
She continued to explain what she said to the company to convince them of the impressive salary:
"I told the company that I worked for this: "I want to be more of a partner. Don't treat me as a paid employee. I could make this show without you — I created a deal where I could do that — but you can't make it without me. I can take Judy Sheindlin anywhere else. And good luck with you if you can find somebody else. Otherwise, let's share the gift that this program has brought to both of us." I don't think that there's anything unreasonable about that."
The 78-year-old American judge has been on TV screens since 1996 and in 2021 the series will finish after 25 seasons. She filmed the show for the last time in April and is now on to other projects. Her newest project, 'Judy Justice' will succeed the original series but no further details have been shared on which it will entail.
Start your week with one of our quickest cases ever! https://t.co/eDnwtyjnD4

— Judge Judy (@JudgeJudy) July 18, 2016
She said about the new show in her interview with The Hollywood Reporter:
"We have to deliver a certain number of episodes by December, and then Amazon will make the determination how and when they want to release this show. I don't know. Give me a robe and a case, and I'll do my job. I had wonderful people producing and directing the Judge Judy program, and a couple of them will be following me to Amazon. That will keep my life on a steady keel."
When asked if she was ready to retire, the TV icon said she has no plans of stopping any time soon. She says:
I'm not tired. I don't play golf or tennis. I have no desire to learn how to play mahjong, chess or checkers. I know what I like to do. Why, at my stage in life, would I try to find something else when I already know what I like? And this isn't a 9-to-5 job. I've still got the time to see the children I love, the grandchildren who are growing up very fast and the cute mate who I still get a kick out of.
Lunch with scout! Spending some quality time with my favorite dog! pic.twitter.com/KYwCRfshQa

— Judge Judy (@JudgeJudy) March 24, 2020
Image Credit: (Michael Mattes / Shutterstock.com)