Mind Blowing Fairy Bread Hack You Need To Try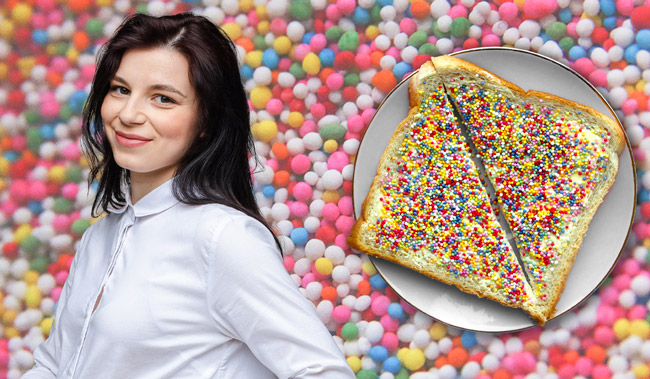 TikTok mum @gettingbetterwithsarah has gone viral with a Fairy Bread hack that we all need.
Sarah's video has been watched over 1.5 million times already and isn't slowing down.
So what makes this fairy bread hack so amazing?
"It has come to my attention that people have been pouring sprinkles on... Look! No mess!"
Simply pour the hundreds and thousands sprinkles onto a plate or container.
Then just dip the buttered side of the bread into them for perfect coverage.
And as an added bonus, you don't get the sprinkle spillage.
Commenters were quick to reply though worrying about the contamination.
But Sarah came back to us with an answer!
"Relax guys! I only pour out what I intend to use."

"You can do this with any plate or container!"

"#nocontamination"
Now you have reduced wastage and spillage and there's no contaminating the other sprinkles.
Sarah explains in another follow-up video after noticing that her video had gone viral that this is not a new hack and isn't changing lives.
Whilst it may not be new, this hack is life-changing for those who never knew to do it this way.