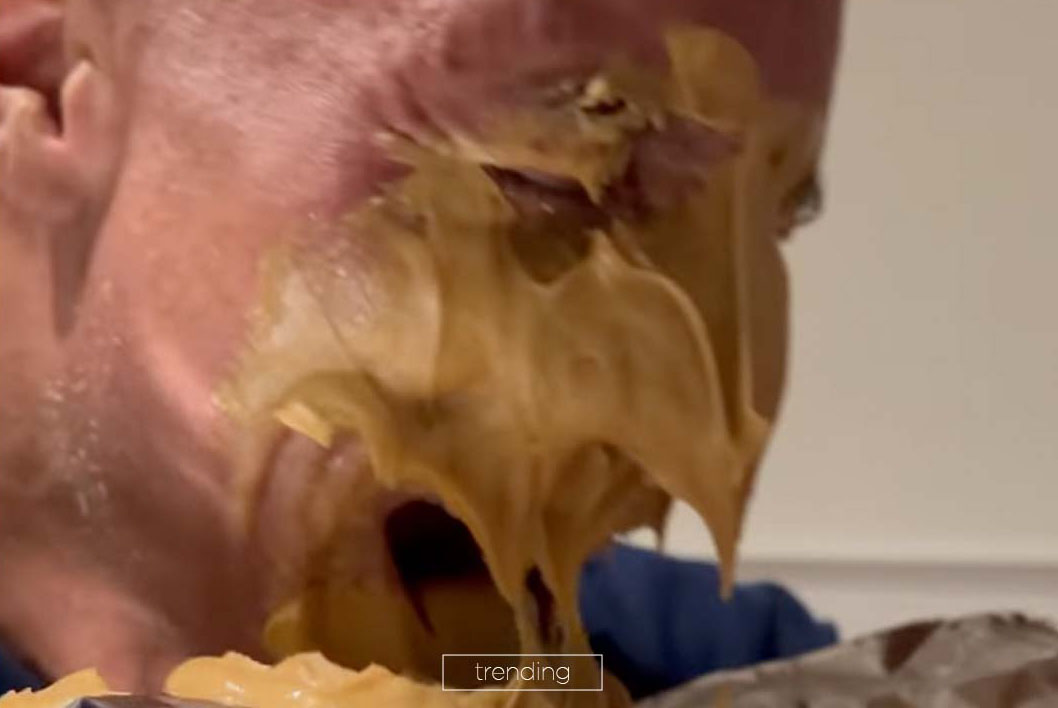 Dwayne 'The Rock' Johnson proves he's the best Dad ever in this fun game with his daughters
We're used to seeing Dwayne Johnson getting his face smashed in action movies, but we know it's all Hollywood fake and he can take it.
Which makes this video of his daughter Jazzy "smashing" his face with food all the more hilarious because we can see The Rock is clearly nervous about what's to come.
Article continues after this ad
Advertisement
In the video posted to his Instagram, Dwayne is sitting with his eyes closed as his daughter approaches him with a sheet of foil smothered in peanut butter.
"I trust you," Dwayne begins to say in the video but then he laughs nervously and shakes his head.
He ends up looking like a swamp monster, but the best part of it is his daughter's giggles, which of course he loves.
"You'd think after all this time, I'd learn my lesson of playing my little tornado's favorite game, Daddy Close Your Eyes," he writes in the caption.
Article continues after this ad
Advertisement
But then he continues: "one day they'll be grown & gone, and smashing the shit outta daddy's face with peanut butter is the last thing they'll want to do – so while they still love hanging out with daddy ~ bring on the peanut butter!! 😂❤️"
This is the not the first time he's suffered from the cute antics of his daughters Jazzy and Tia. Previously he's been punched in… well a very delicate area… while playing their trust game.
But of course he loves it, and has written: "I'll pay the price every time to get belly laughs and little giggles like this."
At least peanut butter is less painful, though he probably smelled it for a week afterwards.
Article continues after this ad
Advertisement
He's also posted a hilarious series of videos trying to prove to his daughter that he's the character Maui from the movie Moana but she won't believe it, even when he sings the song perfectly with the same voice.
"At this rate it's even pure speculation that her daddy is also The Rock," he writes.
Main image: Instagram/therock