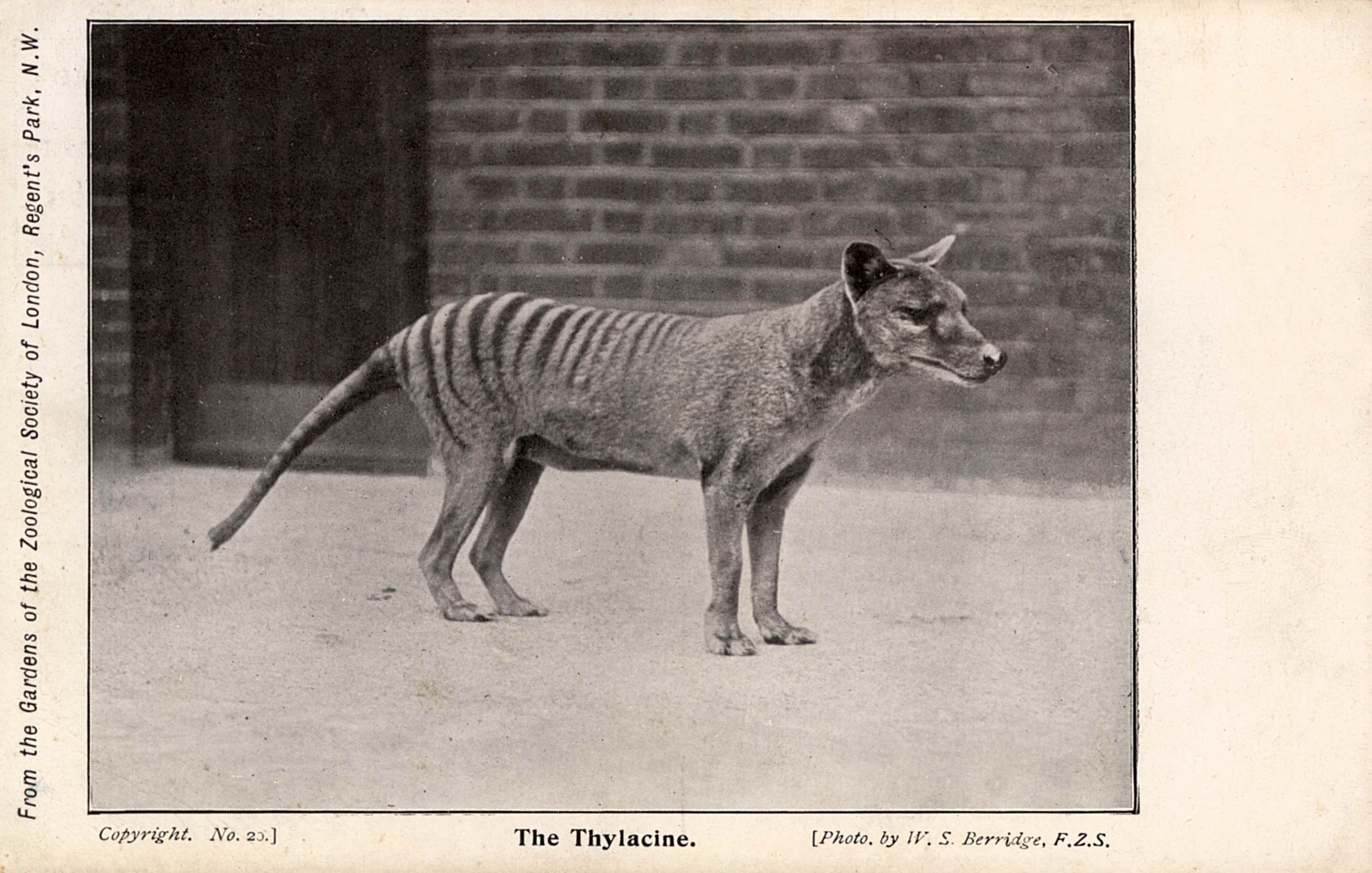 The operation is being undertaken by The University of Melbourne and Colossal who is a Texas-based 'de-extinction' company.
In 2021 Colossal announced they are planning to use the same genetic engineering techniques being used in this Tassie Tiger project to recreate the woolly mammoth.
Scientists from the university and Colossal believe that humans could potentially see the apex predator also known as thylacines in protected spaces in the Tasmanian wilderness within the next decade, almost 100 years since the species went extinct.
Article continues after this ad
Advertisement
Tasmanian tigers (Thylacines), when alive was the biggest carnivorous marsupial until 1936, until they were declared extinct in the 1980s.
The University of Melbourne research lab that has been working to bring back the marsupial from extinction for the past 15 or so years announced that they have teamed up with the US-based genetic engineering company Colossal to enhance their efforts to bring the marsupial back.
"The ultimate goal of this project is not to just bring back the thylacine, but to get to a point where it can be put back into its natural environment in Tasmania," University of Melbourne Professor Andrew Pask told the ABC.
The big question is, can they pull it off?
Scientists say they have never been in a better position.
According to reports Dr Pask's team have already assembled the first complete genome of the Tasmanian tiger after using DNA from thylacines that had been preserved in alcohol.
Article continues after this ad
Advertisement
Professor Pask is also buoyed by the possibilities this technology can potentially help conservation efforts into the future. "We can develop the technologies to potentially bring back a species from extinction and help safeguard other marsupials on the brink of disappearing," said Professor Pask, from the School of BioSciences at the University of Melbourne said.
The project also has backing from high profile Hollywood stars Chris and Luke Hemsworth who are investing in the project too.
"Our family remains dedicated to supporting conservationist efforts around the world, and protecting Australia's biodiversity is a high priority," Thor star Chris Hemsworth said in a statement.
"The Tassie Tiger's extinction had a devastating effect on our ecosystem and we are thrilled to support the revolutionary conservation efforts that are being made by Dr Pask and the entire Colossal team."
Are humans playing god again and going too far or will this be something we can be proud of as a human race? Let us know what you think of this technology.
Article continues after this ad
Advertisement
Photo : Tasmanian Tiger or Thylacine (Thylacinus cynocephalus) in captivity at London Zoo. The species is believed to be extinct. Largest known carnivorous marsupial of modern times – became extinct in 1936 – was an apex predator. Date: circa 1910s; Mary Evans Picture Library (AAP)