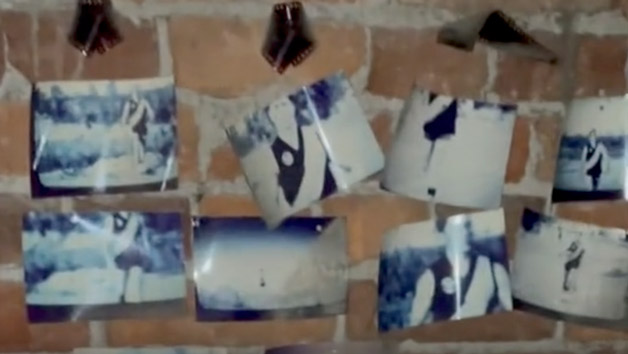 A group of Melbourne tenants have made a disturbing discovery after finding a creepy collection of items in the attic of their rented home.
Matt Martin posted the discovery to his TikTok account using the "Things in my home that just make sense" trend to share the creepy find.
"Things in my Girlfriends Fitzroy Townhouse that just make sense" he captions the video, as he pans around the attic with items of clothing, pictures and personal belongings attached to the brick wall. "The Stalker shrine they found up in their roof," he adds to the caption of the video.
Article continues after this ad
Advertisement
In the comments, Martin clarified they went up there and found miscellaneous items. He wrote:
"Went up there the other night and found old photos and clothes pinned to the wall along side single items such as used bandaids, gum, ciggies, bar of soap, liquids etc etc. creepy as ****."
With many viewers intrigued with the find, Martin posted a second part to the mystery case, writing "Stalker Shrine in the roof of my girlfriends Fitzroy townhouse PART 2."
Article continues after this ad
Advertisement
He explains the real estate agents told them to either leave the belongings or throw them out, writing:
"They have since gone to the real estate agent who contacted the landlords who purchased the house in 2016. The response was that during a renovation the builders notified the landlords of previous occupants "personal belongings." They told (sic) us to either leave it or throw it out."
The clip shows the same items from a leather jacket and jeans to shoes, film negatives and bags with miscellaneous items such as cigarettes and even a bag of red liquid. He reveals one housemate contacted the urgent police hotline but said if there isn't a body part, they wouldn't be able to do anything. He writes:
"My girlfriends housemate then contacted the non urgent police hotline who told us that "if there is not a body part, we can't do anything"
He then goes on to say they went to the local police station who took down a police report:
Article continues after this ad
Advertisement
"Unsatisfied, we went to the Fitzroy Police Station who were fully supportive and took down a report."
The creepy video has caused viewers to question whether the set-up is real, a prank, staged or just an art installation with comments asking for more detailed footage.
The photos on the wall appear to show a male football player leaving many wondering who the identity of the man is. Martin says it's either a weird obsession or an art installation and says:
"I doubt anything will come of it. It's either a creep with a weird obsession with a footy player or an art installation."
Image Credit: (@mattmartin85 / TikTok)
Article continues after this ad
Advertisement