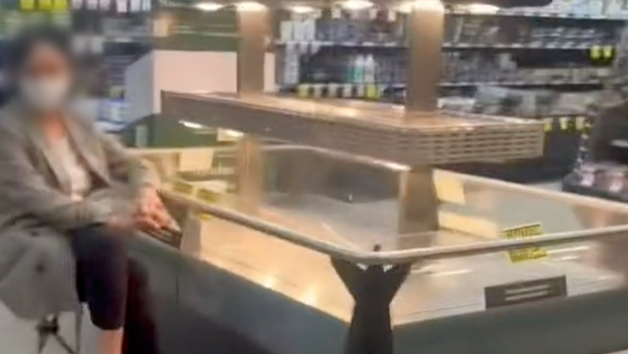 The supermarket hot chook is a staple in many households and one shopper has gone to extra lengths to claim the first ones out of the oven. A witnessing shopper has shared the amusing footage of a super keen customer who was camping out at the hot chicken stand in the supermarket.
TikTok user Nik (@lostintheteatree) shared footage of their visit to Woolworths when they captured the video of the eager chicken shopper. Overlaid with music from the Mission Impossible theme, the video shows Nik noticing the shopper standing by a deli worker who was marking down some products. Nik explains to us:
"One of the deli girls was marking down some products, and the lady was standing there ready to take the markdowns."
Article continues after this ad
Advertisement
Nik then explains they had done a couple of laps of the supermarket and found the eager shopper sat down by the chickens, waiting for them to come out:
"I cut a couple of laps, and found that she'd sat down and was waiting for the chooks to come out."
Nik says the woman was already sitting down waiting for her 'Country Style Hot Roast' at least 10 minutes before they started filming. Nik tells us they filmed the amusing encounter to show their sons but decided to share the video to TikTok to give people a giggle.
"I filmed it to show my sons to begin with. We love sending each other silly chaotic videos, I knew they would get a laugh, I decided to edit the clips and post to TikTok I thought would give people a giggle!"
Article continues after this ad
Advertisement
Viewers saw the amusement at the situation, one questioning why, commenting, "why is there a seat 😂😂😂😂" Another said chicken buying was now a competitive sport, writing "Who knew buying hot chickens was a competitive sport." Others praised her dedication saying, "😂😂😂😂 the little stool! dedication!"
Image and Video Credits: @lostintheteatree