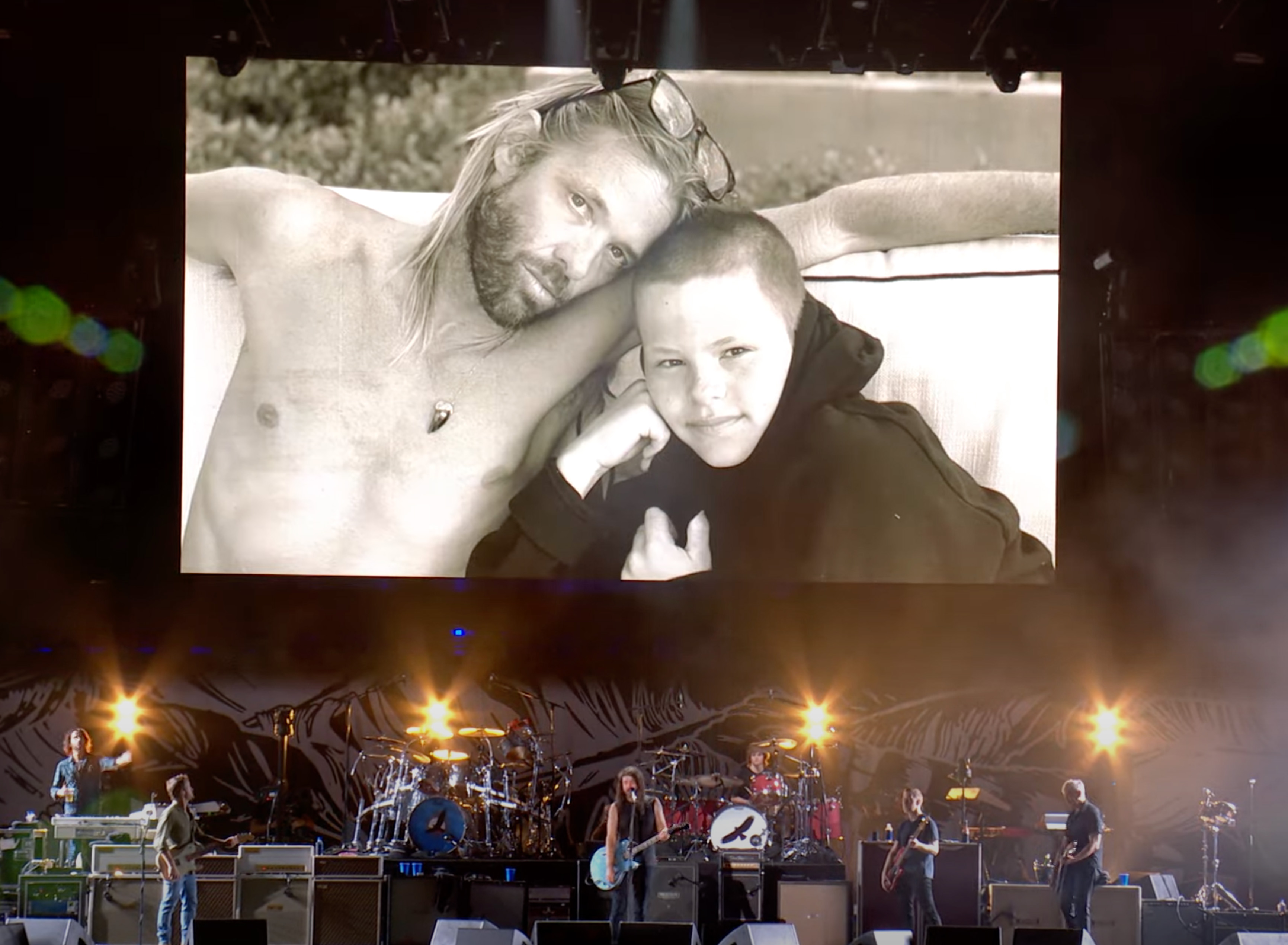 Over the weekend, the Foo Fighters held an emotional tribute gig to their late drummer Taylor Hawkins.
Over the coarse of the gig, they had multiple drummers perform, including the likes of Sir Paul McCartney but none were more fitting than Taylor's son Shane who performed a tear-jerking rendition of 'My Hero' along side all of the band members.
The bands lead singer and frontman Dave Grohl introduced the 16 year-old, "We have one more drummer that's going to come up and play with us tonight. Let me tell you, I don't think I've ever seen anyone hit the drums as hard as this person,".
Article continues after this ad
Advertisement
"But beyond that, he's a member of our family… I think it makes sense that he's going to come up and play with us tonight,".
The young boy took the stage and sat where his father had sat many times before and absolutely nailed the song!
A photo of Shane and his dad Taylor hung on the big screen above the band as the song kicked off, almost as if he was watching over his son as he drummed his heart out. Grohl can be seen multiple times looking back at Shane and checking on him, as the proud uncle he is.
The performance was genuinely spine tingling and we know that Taylor would have been watching over his son and have been so proud.
Article continues after this ad
Advertisement
Image (Screenshot – MTV YouTube – Foo Fighters ft. Shane Hawkins Perform "My Hero" | MTV)