A new poster has been revealed showing the main cast of the upcoming Ghostbusters Afterlife movie in a hero pose around the famous Ecto-1 vehicle made famous by the original 1984 film.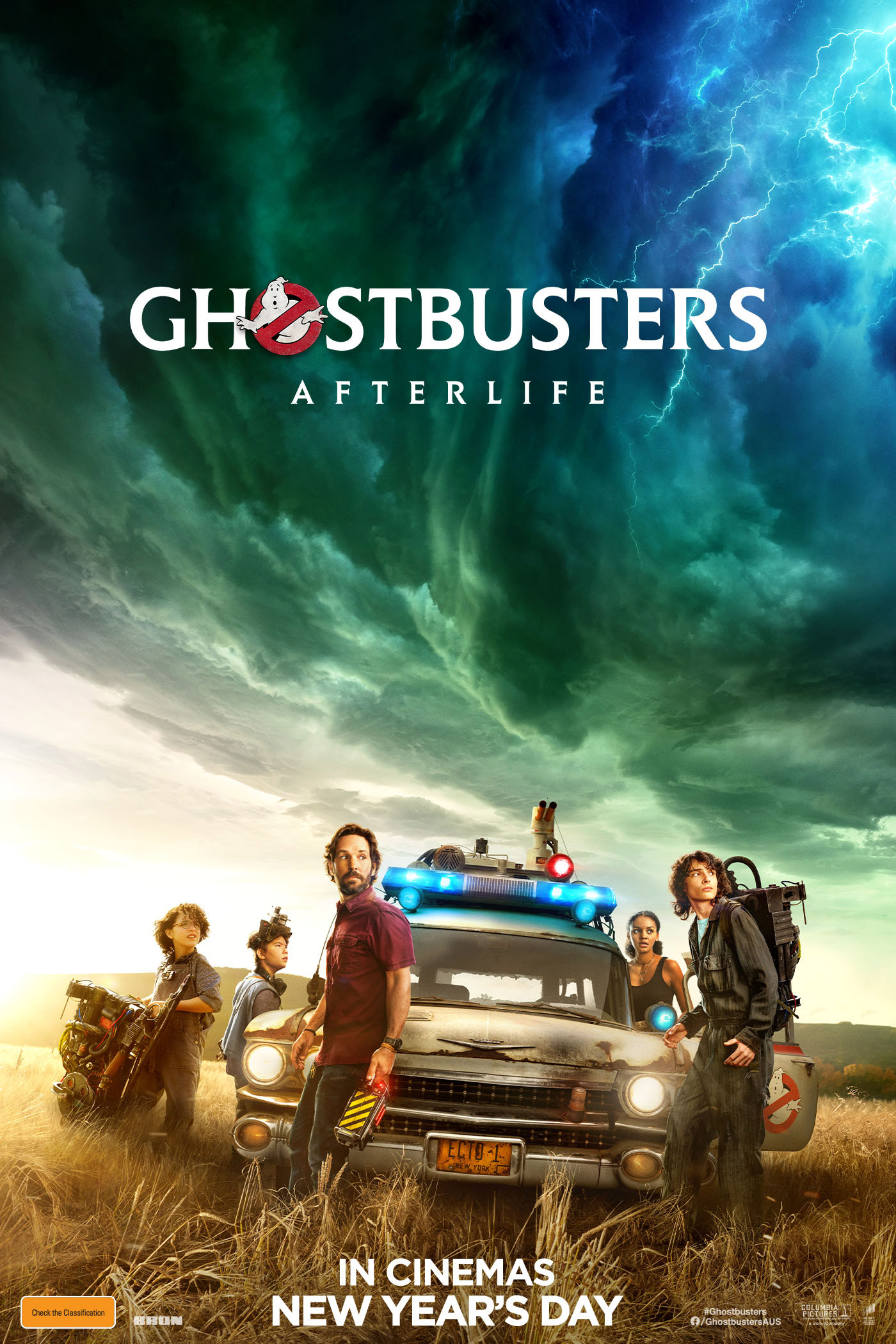 (Image supplied by Sony Pictures)
We also see the kids holding proton energy packs used to subdue the ghosts before maneuvering them into the trap being held by Paul Rudd in the photo.
Article continues after this ad
Advertisement
But there is something dark and ominous developing in the storm like clouds overhead that seems to be creating a worried look on the heroes faces.
What could it be?
Let's take another look at that awesome trailer.
From director Jason Reitman and producer Ivan Reitman, comes the next chapter in the original Ghostbusters universe.
In Ghostbusters: Afterlife, when a single mum and her two kids arrive in a small town, they begin to discover their connection to the original ghostbusters and the secret legacy their grandfather left behind. The film is written by Jason Reitman & Gil Kenan.
Article continues after this ad
Advertisement
Starring Carrie Coon, Finn Wolfhard, Mckenna Grace and Paul Rudd.